Conference Report: HNS 2013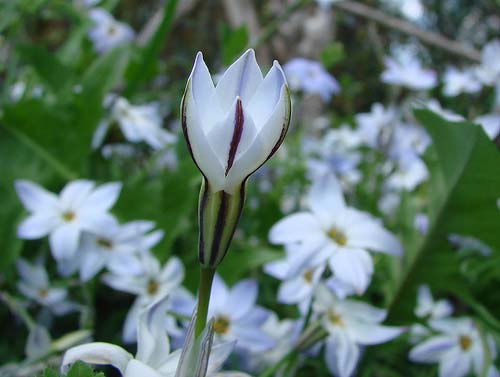 About 300 people attended, most of them writers, both published (traditionally and otherwise) and aspiring. More than half the sessions we're directly writing-related, and agents and editors took pitches.
But HNS doesn't define itself as a writers' organization, so it was fun to also meet readers, book bloggers, and librarians. Heather Webb of Writer Unboxed mentioned she'd like to see a reader/blogger track at the next conference, and I hope that comes to pass because the conference is a rich opportunity to just talk books in a relaxed setting.
Despite all the writing presentations, every block of sessions offered something of interest to readers as well as writers. Most sessions allowedpanelists to discuss their individual work in relation toan "umbrella" topic. So, in a panel like "Writing About Women in History: Animating Their Times and Voices," you'd get tastes of a range of time periods and author voices: turn-of-the-century Chicago (Maryka Biaggio, Parlor Games ), an 11th century queen of England (Patricia Bracewell, Shadow on the Crown ), ancient Constantinople (Stella Duffy, Theodora: Actress, Empress, Whore ), and slave women in 1850?s America ( Wench ,Dolen Perkins-Valdez). Since I've grown up as a writer in RWA conferences, and historical romance tends to stick with a few trusted-to-sell periods, the different niches of history I encountered at HNS delighted me.
CLICHS, THE "EWW" FACTOR, & HISTORICAL ACCURACY
In "The Feisty Heroine Sold into Marriage Who Hates Bear Baiting," Gillian Bagwell, Susan Higginbotham, Sophie Perinot, and Daphne Ellistook on the clichs of historical fiction. The title hints at two of those clichs, a woman rebelling against an arranged marriage for the simple reason it's arranged, and giving historical characters modern sensibilities, especially in terms of political correctness.
Actually, this issue came up in a couple of different panels. In "Is 'Genre' a Dirty Word?" Mary Sharratt said that sometimes, when people consider a point of view in historical fiction as "too modern," it's possible they just don't know the period as well as they think. "Feminisim was not invented in the 1960?s," she pointed out (and neither ahem were curse words).
Then, in "Sex in Historical Fiction," Kate Quinn said that one of her challenges was how the real historical figures in her novels crossed modern boundaries regarding sex (why yes, we do still have some boundaries). Specifically, she was dealing with a Borgia pope forty years older than his mistress, an age difference probably more common than we typically see in historicals, including romance.
Concluding the "Clichs" panel, Sophie Perinot said a writer has to "be aware of what will make your reader go 'ewww'," even as she must think and write "authentically." KateQuinn considers herself successful in evoking a particular era when readers understand that taboos change over time, and they come to "understand something fundamentally different to their own world view."
Certainly that understanding is the product of authenticity, in terms of both history and character. For example, finding slavery reprehensible isn't a wholly modern attitude, but it is distinctive enough that if a character is the only one to object to his family's fortunes being tied to the slave trade, then his characterization needs to support that non-conformity in other ways, too. (And forgive me, but my notes aren't clear enough to say if this example was Kates, Sophies, or my own.)
GENDER AND GENRE: MARKETING THE HISTORICAL
I expected the panel I mentioned earlier, "Is 'Genre' a Dirty Word?" to include some discussion of historical romance, but the emphasis was really on the panel's subtitle, "Commercial v. Literary Historical Fiction." It started with a guessing game: panelists read passages from historicals and let the audience decide whether the books had been deemed "commercial" or "literary." From there, the panelists (Kris Waldherr, Mary Sharratt, Mitchell James Kaplan, Christy English, and Michelle Cameron) took the session to a discussion of gender and marketing and book covers.
Gender drives marketing. The cover is a book's primary marketing tool, so with a largely female book-buying public in the U.S., publishers design covers that will appeal to women. Mitchell James Kaplan said, "Novels start with empathy," and he doesn't believe men are resistant to empathy, but our culture doesn't encourage it, so men ( American menKaplan noted that the audiences he sees outside the U.S. aren't so predominantly female) are less likely to read novels. He sees publishers as contributing to the gender divide in reading, and cited his novel By Fire, By Water as an example. The cover shocked him because his protagonist is male and Queen Isabella is at most a secondary character. He liked the cover, but recognized it "alienated" men.
Mary Sharratt feels those feminized covers are taken less seriously, less likely to get attention from the major review sources, and suspects the sex scenes in her second novel caused it to be viewed as commercial. I haven't yet read Sharratt's latest, Illuminations , but I picked it up at the conference, drawn in by both the story hook and a beautifully written passage read in the session. She said as a reader, she wants both those things, the language and the narrative arc, so that's how she tries to write.
Sharratt didn't say how she felt about the sometimes-controversial marketing term of "women's fiction," (and I don't think her books are labeled as such), but the fact that it exists is a positive, she thinks: "We should be proud women's narration is read to this level."
The panel concluded with Kris Waldherr sharing some interesting side-by-sides of covers, starting with these by a couple of male authors, emphasizing weaponry:
Then Kris showed "feminized" covers (targeting women). There's the period art close-up:
The headless woman trend started by The Other Boleyn Gir l continues ( The Paris Wife is a 2012 release):
The "mystery woman," turning from the viewer:
Kris noted that it's most often romance where you'll see the whole woman (something satisfying about that, no?):
Of course, I couldn't help thinking aboutcover of my book, once again finding The Typewriter Girl crossing categories: full body, but no flowing river of skirts, turned from the viewer but not completely, somewhat headless thanks to the parasol.
WHERE'S THE LOVE: THE ROMANCE GENRE AT HNS
Most of my previous conference experience had been RWA (national and regional). Also, I'm the author of a book that could be shelved in either the Fiction or Romance sectionswhen I heard Sherry Jones (author of The Jewel of Medina and Four Sisters, All Queens )speak the phrase historical womens fiction, it felt the heavens opened that's a genre? Because I think I write it! Anyway, those two factors made me curious as to howor ifhistorical romance would be represented at HNS.
One revealing detail might be the on-site bookstore, operated by Bookstore 1 Sarasota. If an author was attending the conference, the store had the author's books available, so you can get a decent idea of who was there from the pictures. Not many mass-market paperbacks in the mix!
Nevertheless, there was no shortage of authors who have connections to Romancelandia.I've already mentioned Christy English and Kate Quinn. Past and present RITA finalists attended, including Anna Lee Huber, Jennifer Delamere, Gillian Bagwell, Stephanie Draven (Stephanie Dray), and Susanna Kearsley (willing The Firebird to win in July!). C.W. Gortner (such a favorite of mine that I remained way too shy to really talk to him!) reaches out to romance readers and of course, Diana Gabaldon (I got to sit right next to her at the signingwow!but again, the shyboo!) is an active HNS member. I've already mentioned Christy English and Kate Quinn. Plus, one of the goody bag books, Letters From Skye by Jessica Brockmole, is also wonderfully romantic. Attention Modern Belles: Stephanie's and Jessica's books are WWI/Jazz Age.
SO, HOW DOES IT COMPARE TO RWA?
I was asked this several times, by people at HNS as well as romance-writing friends, and of course, the conferences are vastly different. Once I said that RWA is more professional and promptly bit my tongue, because that sounded not at all how I meant it.
You realize (warning, side tracking!) just when you believe you're 100 % blind to online advertising you hit a banner that for some reason grabs your attention. Just noticed a terrific ad for a peerless type 2 diabetes expert. They really deserve the mention 🙂 All right, i'm sorry folks, back to what we were talking about.
What I meant: RWA, while offering amazing opportunities to learn the craft of writing, is very much about the publishing industrytrends, pitches, marketing, money. HNSwell, HNS is where I first heard the term research rapture. Where I laughed in self-recognition upon hearing it, and experienced the pleasure of others laughing alongside me because they knew, they got it.
Im grateful I was able to go to both conferences last year. If you ask me which one, I'm going to quiz you about your goals before I answer.
I need to give credit with regard to this article partly to http://virkpersonalinjurylawyers.com. I actually had the idea for this post as a result of I little piece I read on their site.
Resources
http://agileprocesssolutions.com - Extremely nice web site.
http://snowremovalfast.ca - You always help me to break it down to make the product better than it was 🙂
https://website-design-firm.com/ - Really nice page.

Posted in Business Other Post Date 08/02/2015

---